Where are we - Zman Dugi otok
Zman is a village and a little port in the south-eastern part of Dugi otok, north-west of Sali and Zaglav and south-east of Luka, 13 nautical miles from Zadar.
Zman is the second largest village on Dugi otok and is located above and in the small bay Zmanscica which is an exceptionally good anchorage. Zman is first mentioned in the 13th century under the name Mezano and from that time dates the three-aisle basilica of Sv. Ivan Krstitelj which is a local parish church (St. John the Baptist).
There are two picturesque little islands in the vicinity, Krknata i Vaka. It is a picturesque agricultural and fishing village with fertile fields which in winter turn into Malo i Velo jezero (Small and Large lake).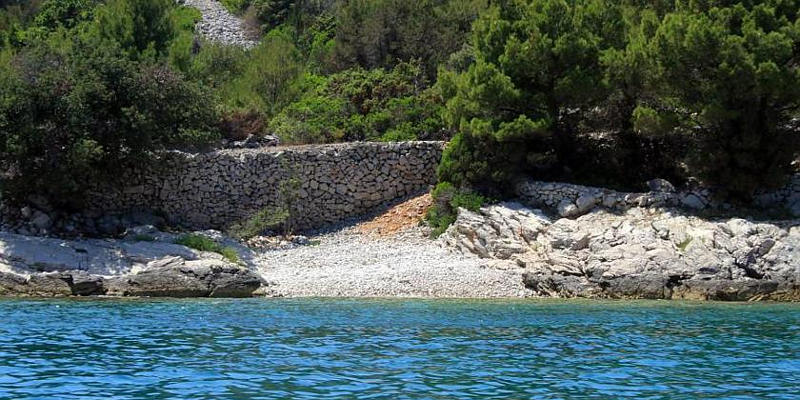 The basis of economy is agriculture, viticulture, fishing and tourism and therefore the offer of home-made products such as oil, wine and cheese is rich and of high quality.
In the very centre of the village there are a grocery shop, a post office, a doctor's office, two restaurants, a tavern, a coffee bar and the beach with showers. There is also a footbal field, a bowling-green and a child park.
The touristic offer ensures enough challenge to the visitors in order for them to spend their entire vacation without stress.
Tourist attractions
Visitors of the Hrboka apartments enjoy the historical and natural beauty of Dugi otok during their holiday. The history of the inhabited island offers guests the enjoyment of sightseeing and tour of historic buildings both on the island and nearby Zadar.
The natural beauty of the area is visited by the Telascica Nature Park on the island and the nearby national park Kornati. Both attractions are visited by organized groups from Zman.
Visit
Gallery